Commercial And Industrial Recycling Equipment And Machinery
At Generated Materials Recovery, we pride ourselves on providing you with the very best industrial recycling equipment that suits your manufacturing and industrial facility. In order to find the equipment you need, we will walk the floor of your facility and learn everything we can about your business operations.
Due to our deep industry knowledge, decades of accumulated practical experience, and our extensive national network, we provide our clients' customized solutions for their commercial recycling needs. We'll spend time getting to know your business and how we can accommodate your recycling. Our continued support will last beyond the initial stage, with regular maintenance and adjustable plans. 
However, we understand that waste and recycling are not your core business, so we make sure we utilize as little of your space as possible. It is our goal to maximize revenue and minimize expenses on your behalf. By allowing us to handle your recycling needs, you'll no longer need to spend additional time, money, and space on storing or disposing of your waste on your own. 
Each facility we work with generates a unique set of recyclable commodities, such as metal, plastic, and paper, which all come in various different sizes, grades, and volumes. When needed, GMR provides equipment to prepare the material before we ship the material to the next step in the supply chain.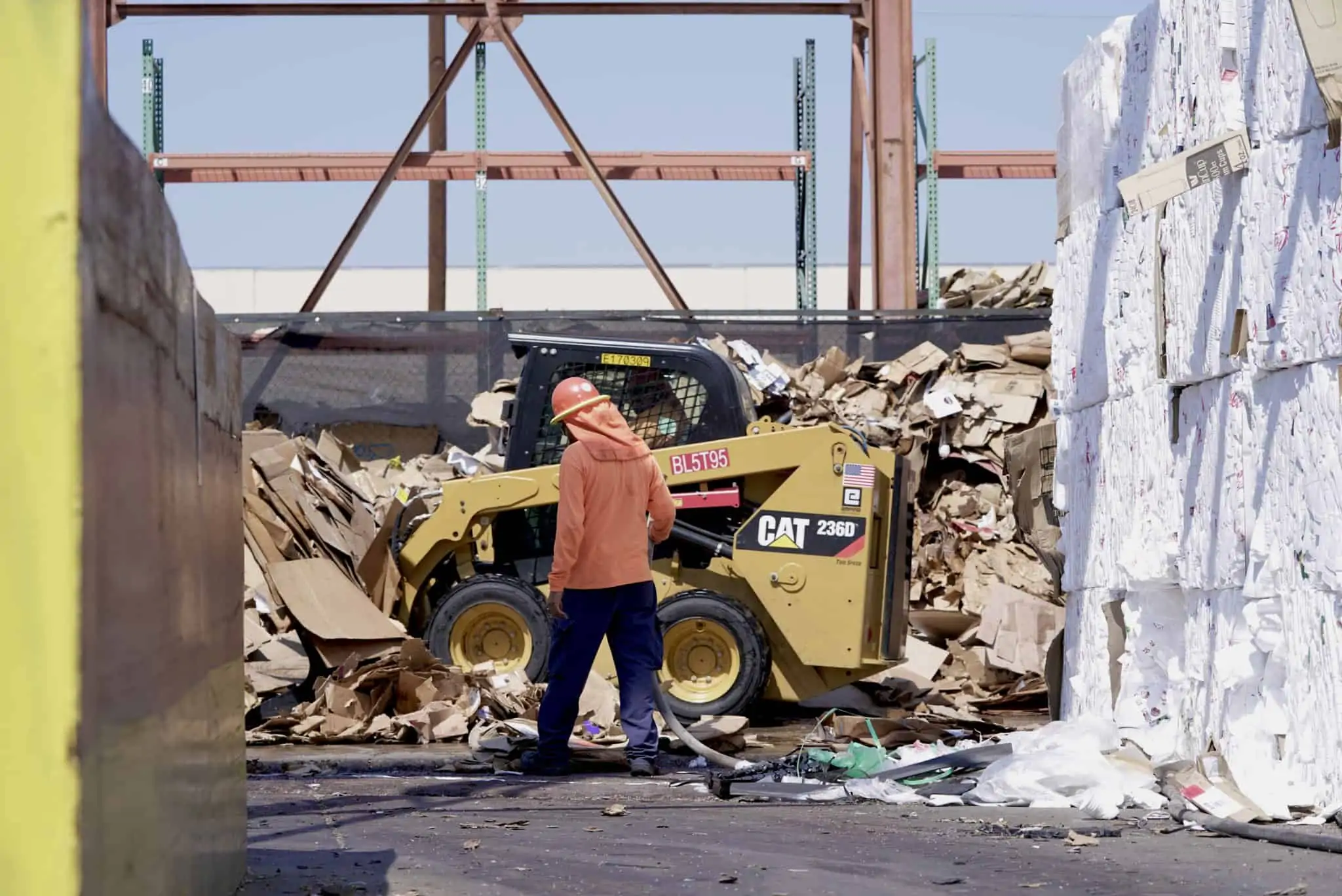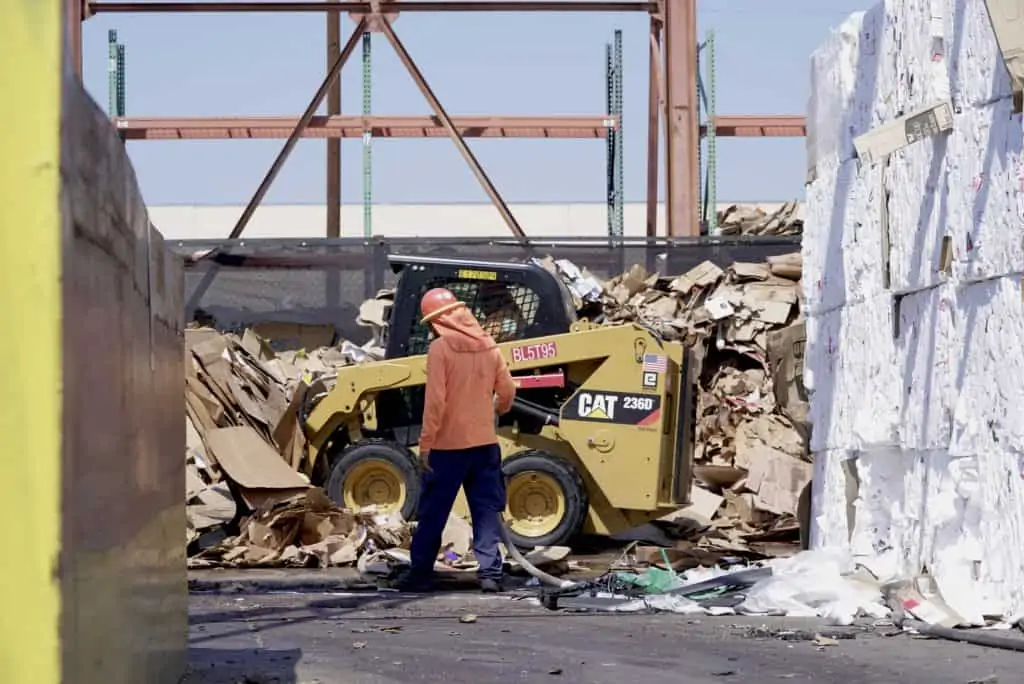 Cardboard Recycling Services
These are only a few of the types of cardboard packaging material that we've helped recycle in the past. However, our cardboard recycling services are not limited to these items. If you have other cardboard types or paper products that you want recycled, and they're not listed here, please contact us today.
At GMR, we take the time to understand what your business recycling goals are, so we can provide you with a detailed proposal for equipment, transportation, and all other related commodities for managing your recyclable materials. We will then deliver and install these machines and set up a service schedule that best fits into your flow of operations.
GMR's Industrial Recycling Equipment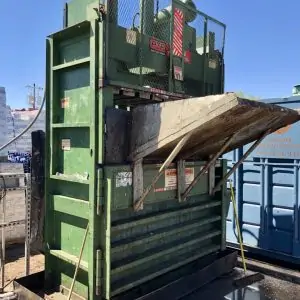 On-Site Industrial Recycling Equipment for Client Facility Size Reduction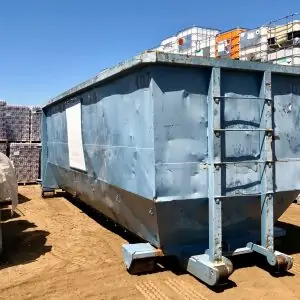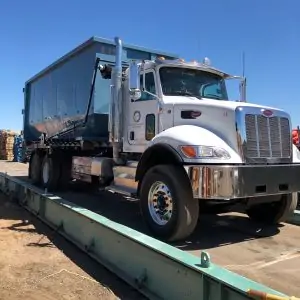 GMR Industrial Recycling Process
The GMR recycling process is created to fit your specific needs. If your facility does not have the industrial recycling equipment listed above, we will provide you with the necessary equipment you need in order to improve the overall economics and efficiencies with transportation. It is our goal to make sure that your facility gets the most weight per shipment for whatever grade of the commodity you need to recycle.
Once we have decided on the equipment needed, (if any), we offer a 48-hour turnaround time to pick up or swap out equipment and recyclables as needed.
For example, if you need a staged trailer, we will drop an empty trailer at your facility; once it is full, you can email or call our dispatch service team and they will come and collect the full trailer and swap it with an empty one. The full trailer will then ship mill direct when possible, or go back to our owned and operated recycling plant where we sort, clean, and prepare the materials for shipment to the next step in the supply chain.
Additionally, we provide services for less than truckload quantities, combo loads, and full truckloads of each grade of material. For more on our materials recovery process, check out our infographic!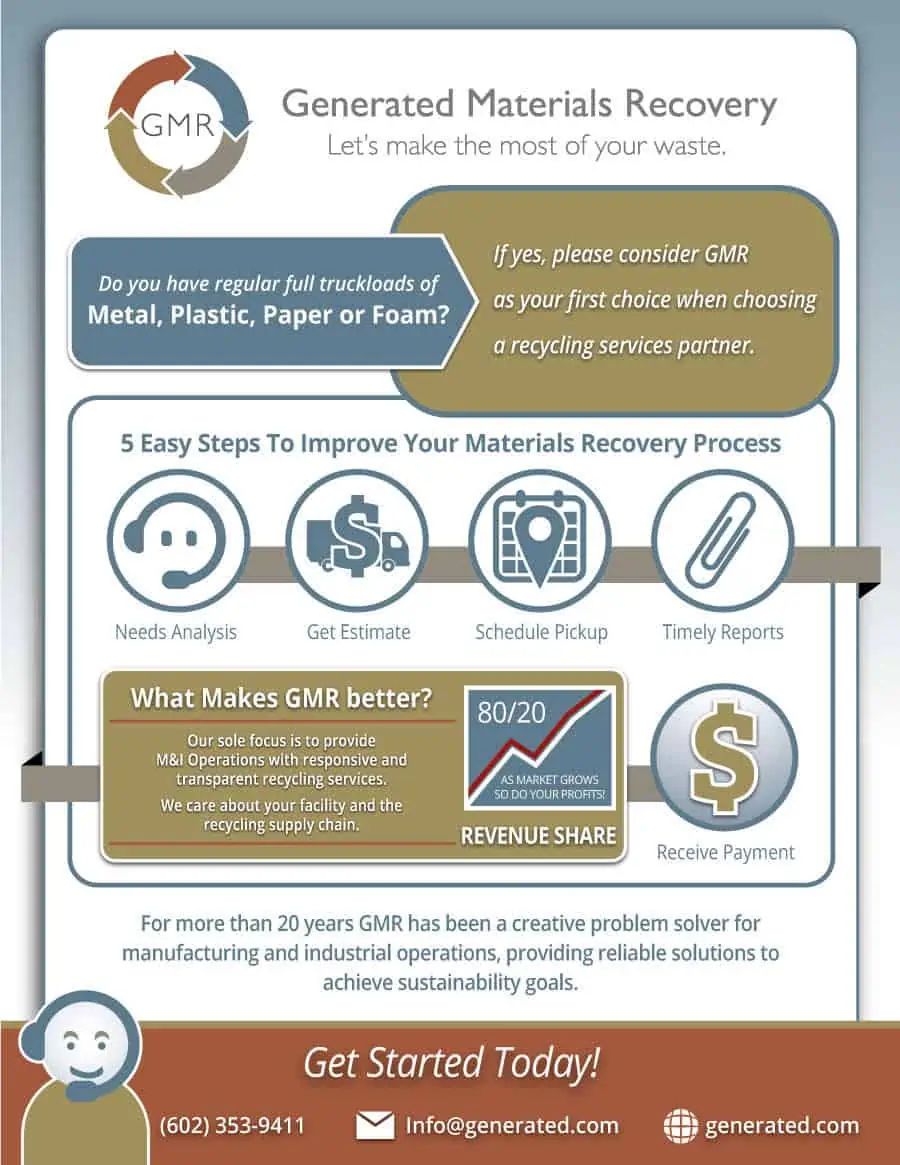 At GMR we will tailor the industrial recycling equipment set up for every client, which means there is no fixed price for what you might need. Since each industrial facility is unique we specialize in creating customized programs with the right types of equipment.
We present a fair equitable revenue share for the value of the commodity and fees for industrial recycling equipment. Our team analyzes current market value to ensure that you receive the most for your recycling efforts. If the equipment we provide you begins to deteriorate over time or suddenly breaks, you may call our dispatch for on-site repairs and maintenance. Our team of service members will arrive on-site within 3-5 business days to assess the situation.
Gone are the days in which your business spends an excessive amount on handling your recycling needs. Instead, GMR will provide you with an affordable and seamless recycling experience.
For more information about how we can service your industrial facility, contact Generated Materials Recovery to find the right recycling program that fits your unique situation. We appreciate the opportunity to problem solve and find creative solutions to solve on your company's behalf. Help is just a phone call away or you can fill out an appointment request at Generated Materials Recovery to schedule a consultation today!
Fill out our contact form to schedule a time to talk with us about how GMR can help your company to increase recycling revenue, achieve sustainability goals, and meet efficiency targets.