Secure Obsolete Product Destruction For Brand Protection
With over 20 years of experience in the recycling industry, Generated Materials Recycling (GMR) helps a variety of businesses with secure product destruction services.
During that time, we have worked closely with numerous large manufacturing and industrial companies that have products they wish to securely destroyed for various reasons. For example, one reason a client desires secure product removal services may be that a unit is malfunctioning.
Other clients may have products with outdated branding on it, and the client doesn't want the product out on the market. Overall, we understand that in proper product destruction, protecting your brand is crucial.
We recognize that product destruction and recycling is just a small factor in your overall goals as a company. Thus, we provide a personalized experience that is designed to create value for your organization.
If your company needs to outsource product destruction services and make the most of its waste, then you are our ideal client.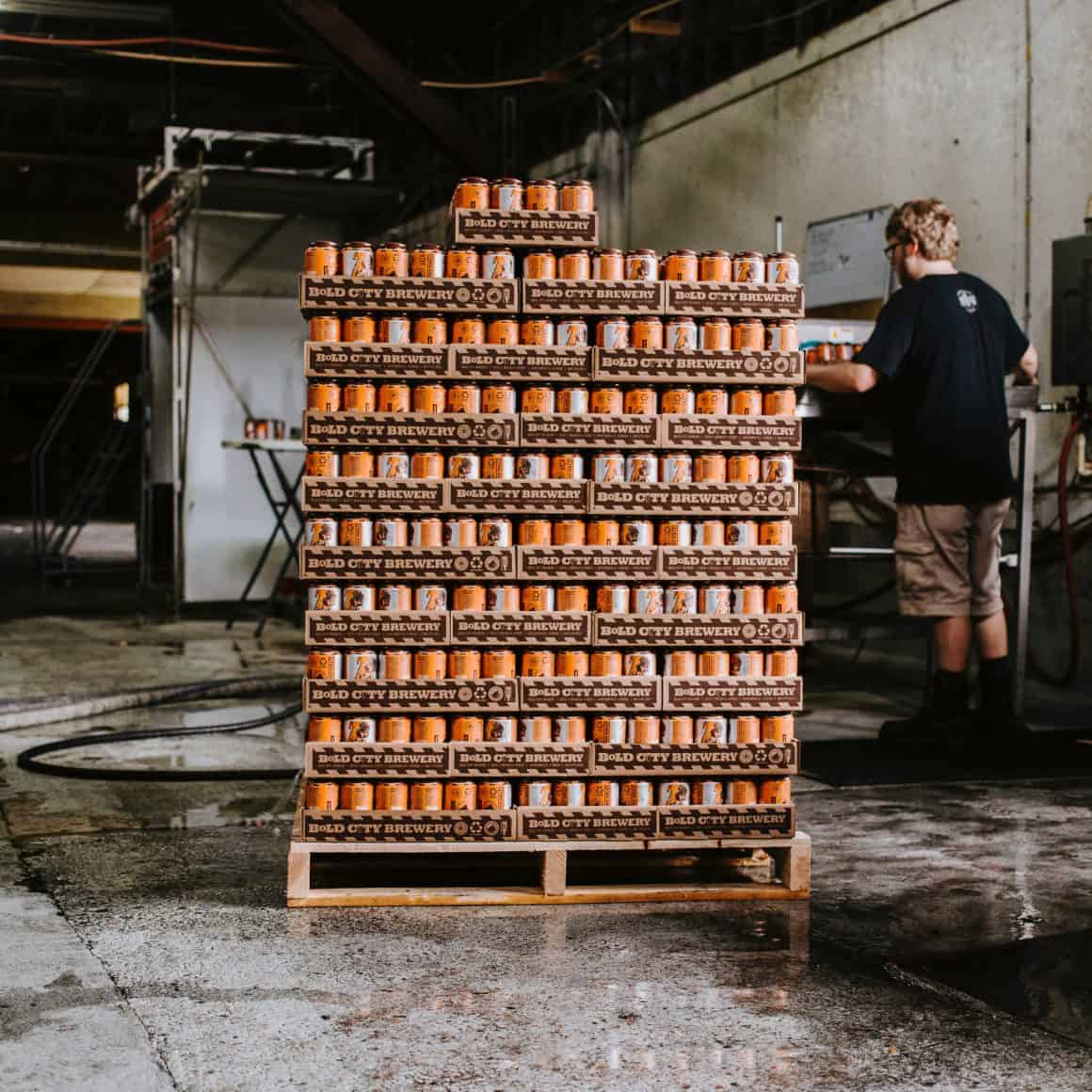 These are only a few examples of the products we have experience recycling. Nonetheless, if you have a product you wish to have destroyed that isn't listed above, contact the team at GMR today. Through consultation, GMR can determine if your product is one that we can process for you.
To secure your obsolete products, GMR takes the necessary time to understand your business and your goals with product destruction. Once we understand those goals, we then provide you with a comprehensive proposal that outlines equipment, transportation, and other commodities. Next, we deliver and install any necessary on-site equipment.
In addition to the previous steps, GMR will also set up a personalized service schedule with your company. This schedule is made so that our service pick-up times fit with your company's operation.
By combining our knowledge and experience, GMR is dedicated to prioritizing your product destruction and recycling goals. Here are a few examples of the products we can help you recycle: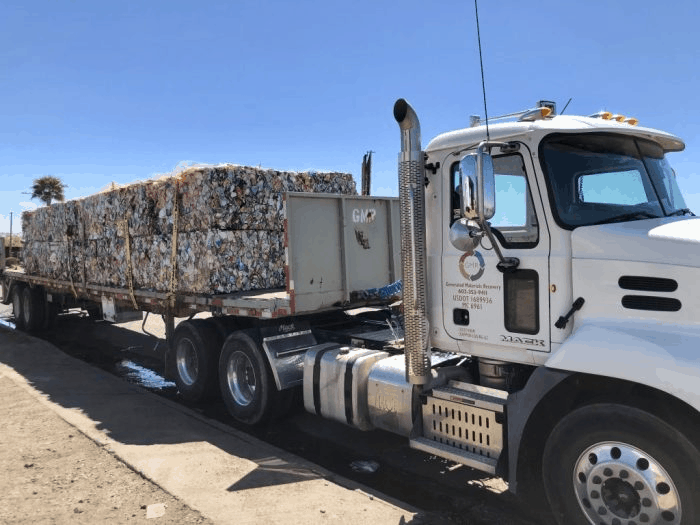 How Are Materials Collected?
Once GMR collects your products for destruction, there are various transportation methods that GMR uses to move products to our recycling facility. Depending on the types of products you have given to us to destroy, we will use different types of bailing machines.
Transporting Recyclable Materials
GMR focuses on providing you with the most flexibility when picking up products for destruction. After all, we understand that each client's operation is a unique one, and thus requires unique care.
After we collect products for destruction, GMR then transports them to the recycling facility. The equipment used to perform this transportation varies depending on your product destruction needs. Typically, GMR uses van trailer services, open-top services, as well as compactor receiver box services in product destruction transportation.
GMR owns and operates its recycling facilities around the United States. GMR has the highest standards of safety and environmental regulatory compliance issued by the EPA at its facilities. At our facilities we sort, clean, and prepare these materials for shipment up to the next step in the supply chain. We have a fleet of trucks and tractor-trailers as well as tailored logistics capabilities for your unique situation.by GMR have the highest standards of safety and environmental regulatory compliance issued by the EPA.
GMR delivers proven operational simplification and net profit improvement in just three easy steps: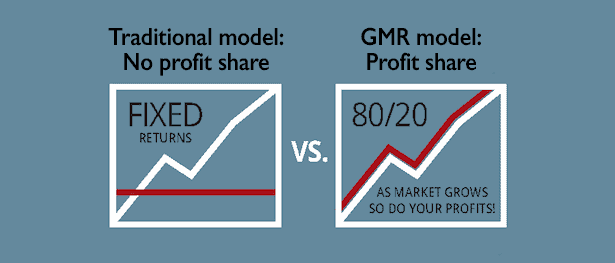 When working with GMR, you can be assured that our services are priced at market value for your materials. Though our prices will vary along with market conditions, we pride ourselves on always ensuring our clients stay true to the market. Our client-centric approach means that you never have to worry about hidden expenses or surprise costs that will be added to your service charge. We offer a transparent pricing model that provides you with a clear understanding of the economics of your recycling program.
For more information on how we can help you reduce your company waste and properly recycle your print materials, contact GMR today.
The GMR Difference – Pricing
GMR is unique compared to other recycling services. This uniqueness is in part due to how we pay you the true market price for your recycled materials.
Our prices will fluctuate, as they depend on the current market. Nonetheless, with GMR's pricing model, you are ensured to always receive accurate up to date pricing for any given recycled material. Essentially, prices for product destruction not only depend on what the product is itself but on the current market price for the recycled materials.
To compare to other recycling companies and their pricing, you will find that they tend to focus on things such as specific grades or commodities. Their specific focus is what allows them to charge you whatever they want. GMR's focus is different than other companies. Thus, thanks to our unique pricing focus, our prices are as affordable as possible for our clients!
One of the biggest differences between GMR and other recycling services is our focus that centers on clients. With GMR, we believe that you and your business should always come first.
This client-centric focus is why GMR is proud to have a fully transparent pricing model, as the prices for any product are likely to change from one month to the next.
For more information on secure product destruction services, contact Generated Materials Recovery to find the right program for you.We always appreciate the chance to think creatively. That's why we at GMR are happy to problem solve product destruction on your company's behalf. Help is just a phone call away at 602 353-9411. You can also fill out an appointment request at Generated Materials Recovery to schedule your consultation today.
Fill out our contact form to schedule a time to talk with us about how GMR can help your company to increase recycling revenue, achieve sustainability goals, and meet efficiency targets.